Images Medispa SKIN- NAILS -LASER Our passion is to achieve healthy radiant skin whatever your age with results driven treatments to help you look and feel your best.Our elegant and spacious Medi Spa is designed for privacy with treatments by advanced skin clinicians to ensure remarkable regenerative effects for maximum results. We also offer traditional beauty grooming treatments & Relaxing Body Spa Menu.Our makeup and nail room is flooded with natural light and great for weddings and groups. First in NZ to offer the Soprano-Ice Laser hair removal system with continuous cooling and superior super fast Alexandrite Laser for effective and pain-free treatments all year round , including tanned or darker skin tones not able to be treated with IPL. "treatments to help you look and feel your best" -Angela, Images Medispa Owner
Angela
Salon Owner, Senior Skin and Laser Specialist ,Skin and Facial Specialist,Electrologist,.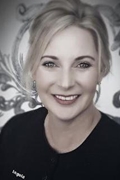 I have been in the skincare industry for 25years .I specialise in SopranoIce Laser Hair Reduction-IPL Skin Rejuvenation Treatment for pigmentation and Capillaries.-Bespoke Combination Skincare Treatments with clinically proven products to help you look and feel your best;)
Chanel
Clinic Manager CIDESCO Laser Therapist, Ultraceuticals Skin Expert, Specialising in Acne Treatments.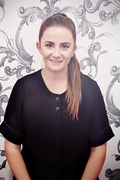 I have been in the industry for 5 years now. My favourite treatments include results driven facials, skincare and laser hair removal. I specialise in Acne treatments helping to treat and prevent acne. I am passionate about helping my clients to look and feel their best.
Ashleigh
CIDESCO & ITEC Qualified Beauty Therapist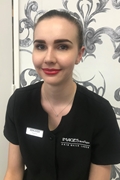 I have been in the beauty industry for four years. I am really passionate about skincare and helping my clients achieve their best skin ever. I love making every treatment I do a memorable experience.
Shanae
CIBTAC Beauty & Spa Therapist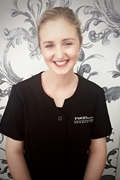 I have a Diploma in Beauty Therapy and CIBTAC International qualification, I have been in the industry for 5 years. I enjoy taking my clients on a journey through all ranges of treatments, and am most passionate and satisfied when seeing results driven treatments. I strive to make every experience enjoyable, and love helping clients look and feel their best.
Lianne
Nurse practicioner
Appearance medicine specialist
2D Glasgow Rd, Level 1 Urgent Health Care, 2120 Pukekohe, Auckland
092385670
Monday

Tuesday

Wednesday

Thursday

Friday

Saturday

1:00pm - 5:00pm

9:00am - 5:00pm

10:00am - 7:00pm

9:00am - 7:00pm

9:00am - 5:00pm

9:00am - 1:00pm